T-TEK's earliest projects included modifications to competitors' palletizers done on the customer's site with minimal downtime. These projects have varied over the years from replacing a processor to stripping a machine down to the frame, repainting, and installing all-new, upgraded components. It may be done to speed up a piece of equipment, upgrade the technology, run a new product, increase safety, or improve the diagnostics. T-TEK has modified equipment originally built by many manufacturers including Alvey, Wyard, Production Automation (PAI), vonGal, Columbia, SECO, and many others.
Field Upgrades are a major part of T-TEK's strategic plan to offer the widest variety of end of line solutions in the industry. Most customers would like new equipment but have a used equipment budget. These field upgrade solutions may fill that need for you. Contact us about any problems that we could help solve with a field upgraded machine.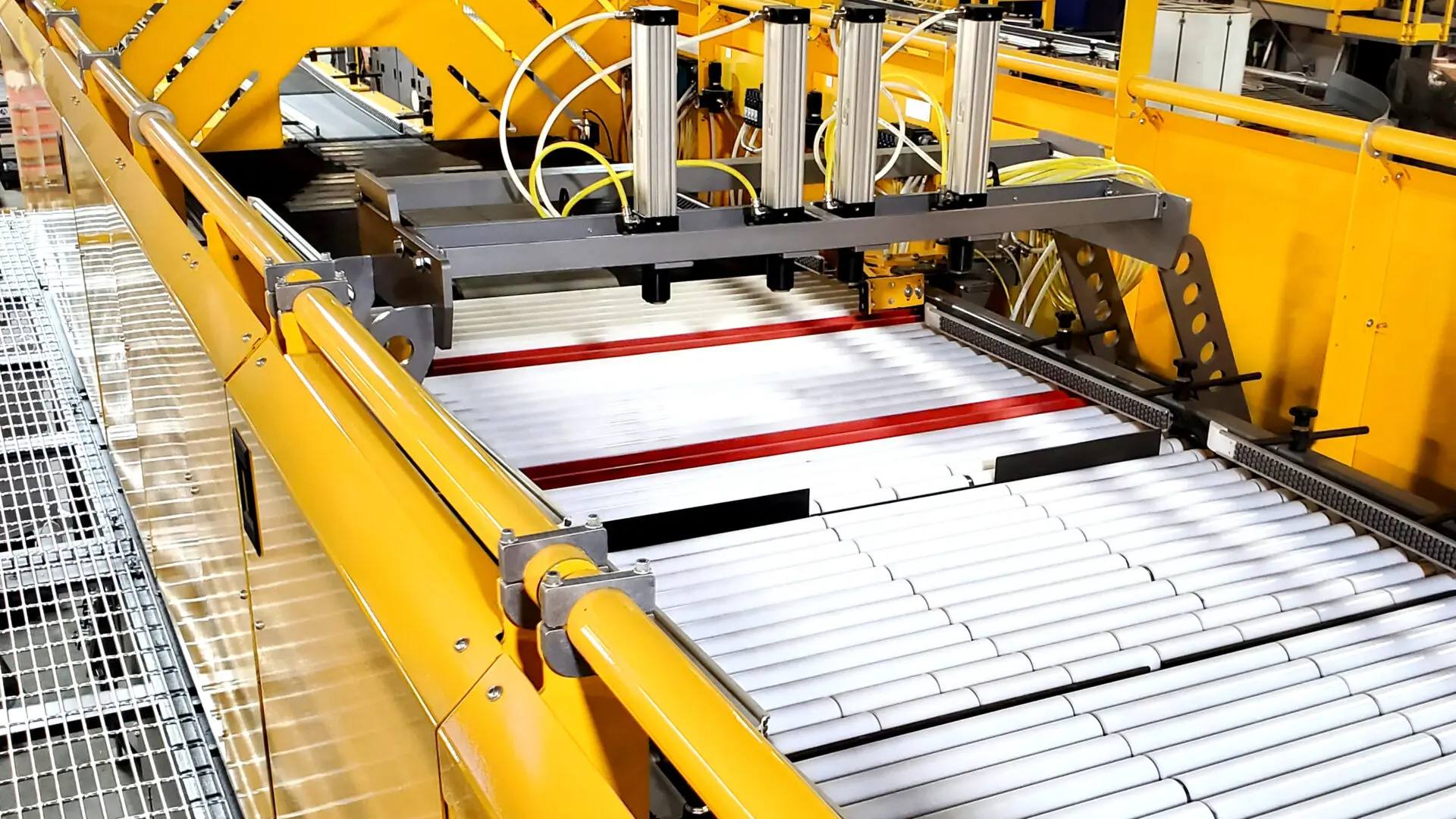 PALLETIZER - TOP OF THE MACHINE UPGRADE
T-TEK removes the divider, all pattern forming components, and roller beds from your palletizer as it sits in your plant. We replace them with pre-fabricated, upgraded T-TEK components, wire them, test them, and run them in production. This can be done in as little as 4 days of downtime!
We remove the old processor, clean the panel, run new wire where needed, and put back the latest appropriate processor. This can usually be done over a long weekend. This is a great way to extend the life of your equipment and get you in step with the technology cycle.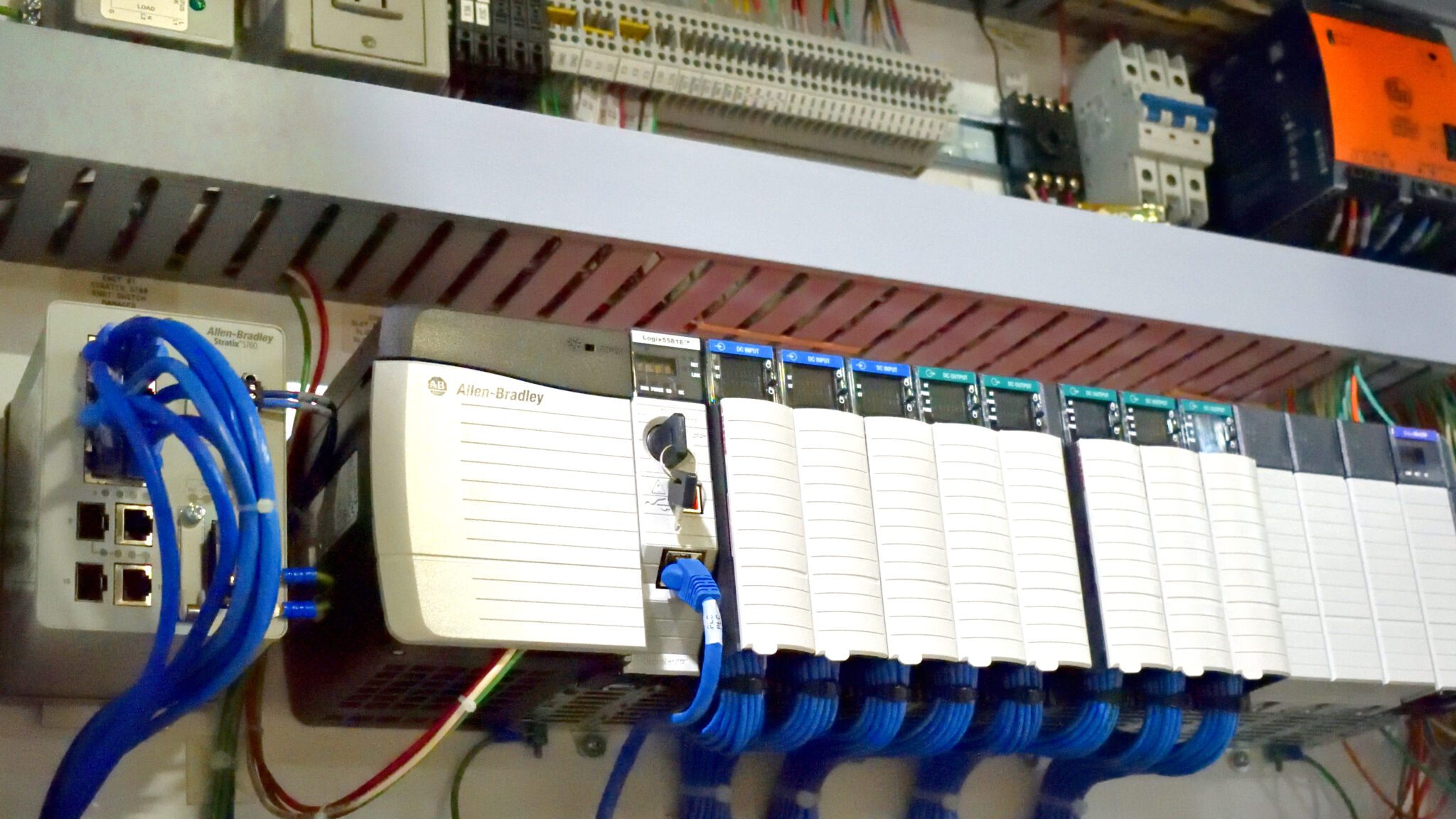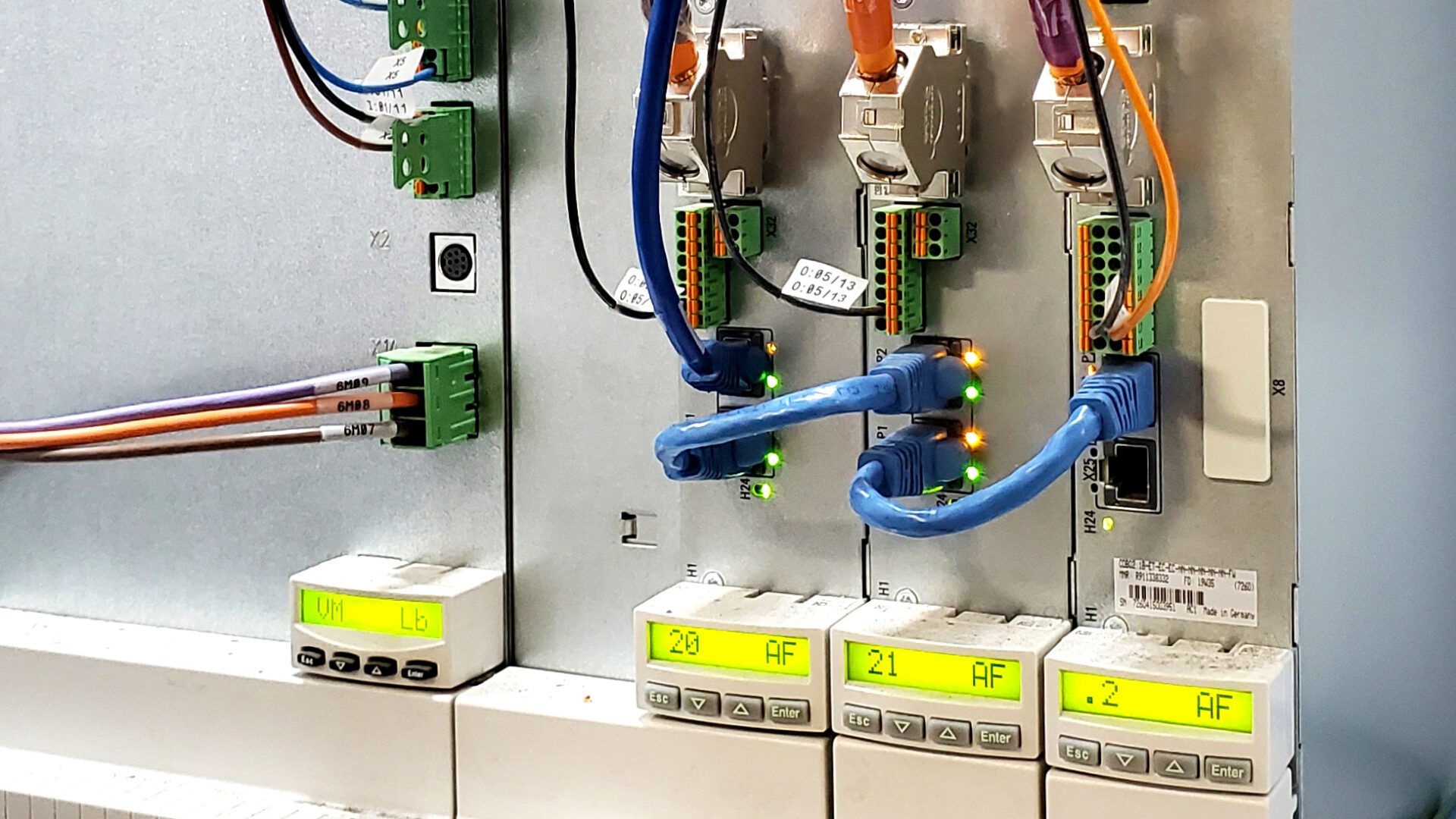 T-TEK removes all hydraulic components and upgrades them to electric processes on site. The upgraded machine will be more consistent and handle a wider variety of products. If your plant has difficulties with hydraulics, our Servo Upgrade might be for you.
The lifeblood of manufacturing is the ability to change. New products are being created all the time and one may require the capability that your palletizer does not have. T-TEK frequently reviews a wide variety of equipment for the ability to run new products and pallet patterns. We then add the needed pattern forming components, program, and run on schedule.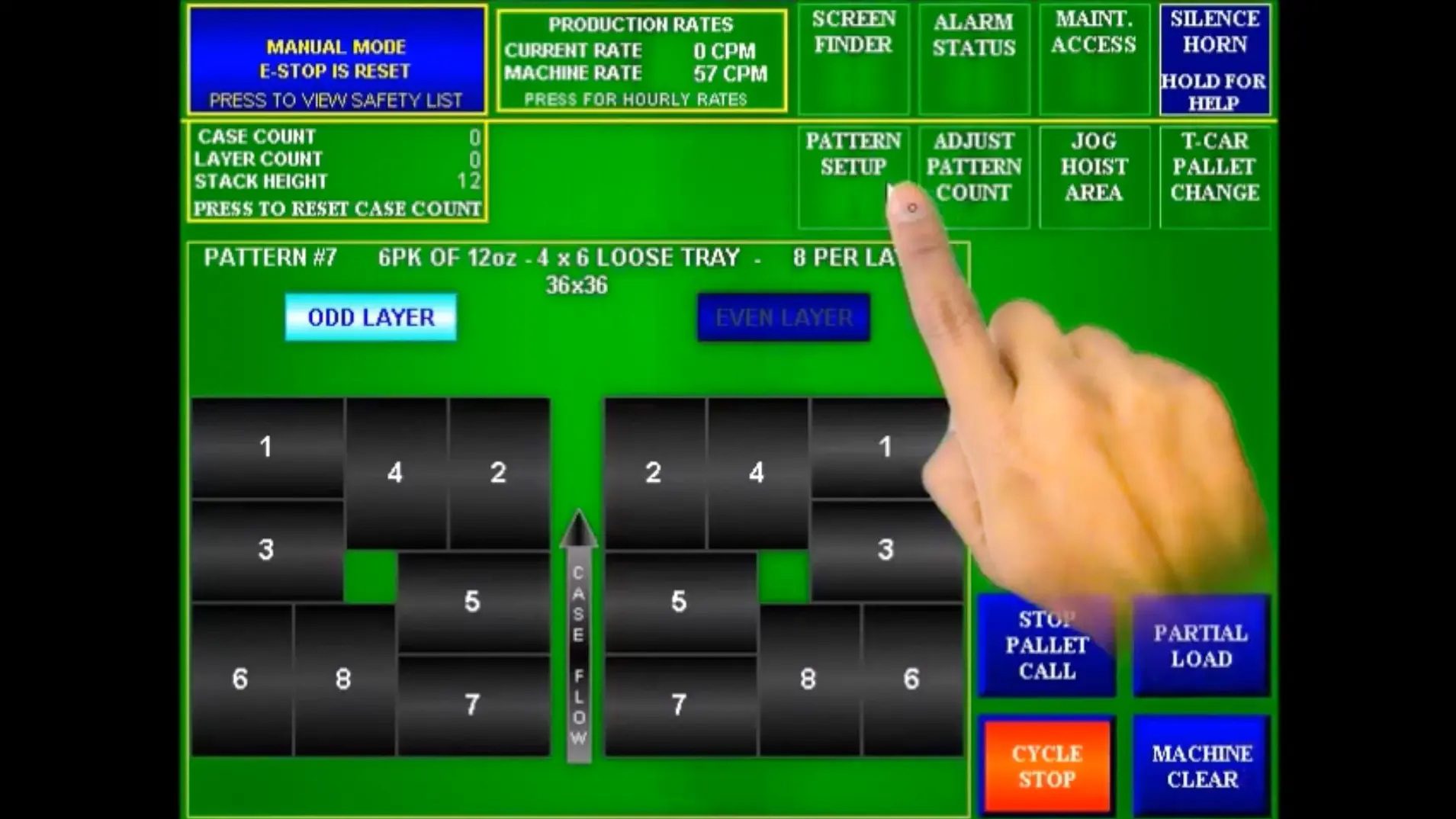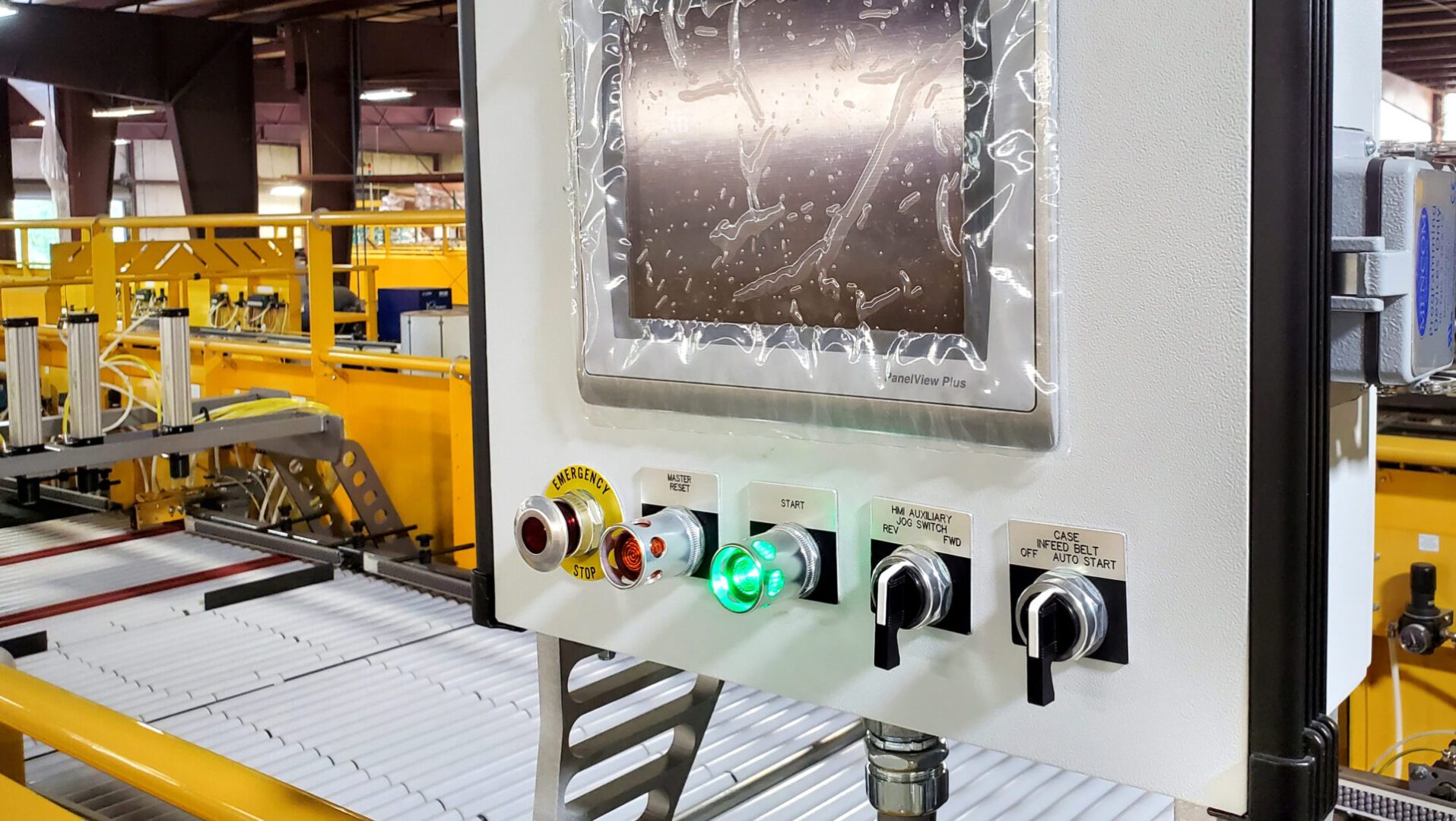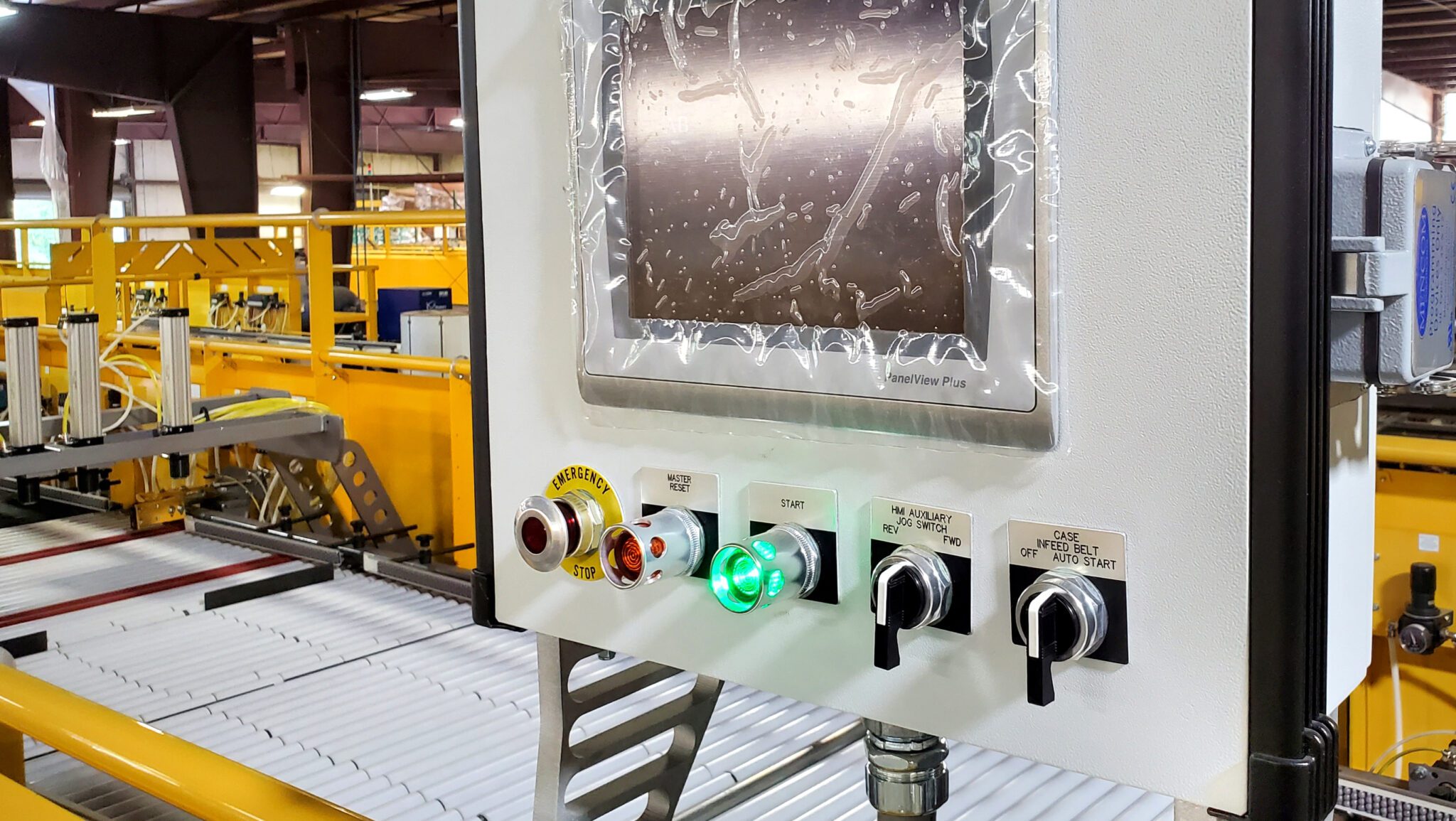 REMOTE OPERATOR PANELS/HMI UPGRADE
Touchscreen technology has come a long way over the past 10 years. Older machines with a one-line display can be updated to touchscreens with more capability to share information with operators and maintenance personnel.
Many current pieces of equipment do not have up-to-date safety functions. T-TEK can review your current machine and upgrade it to current safety levels.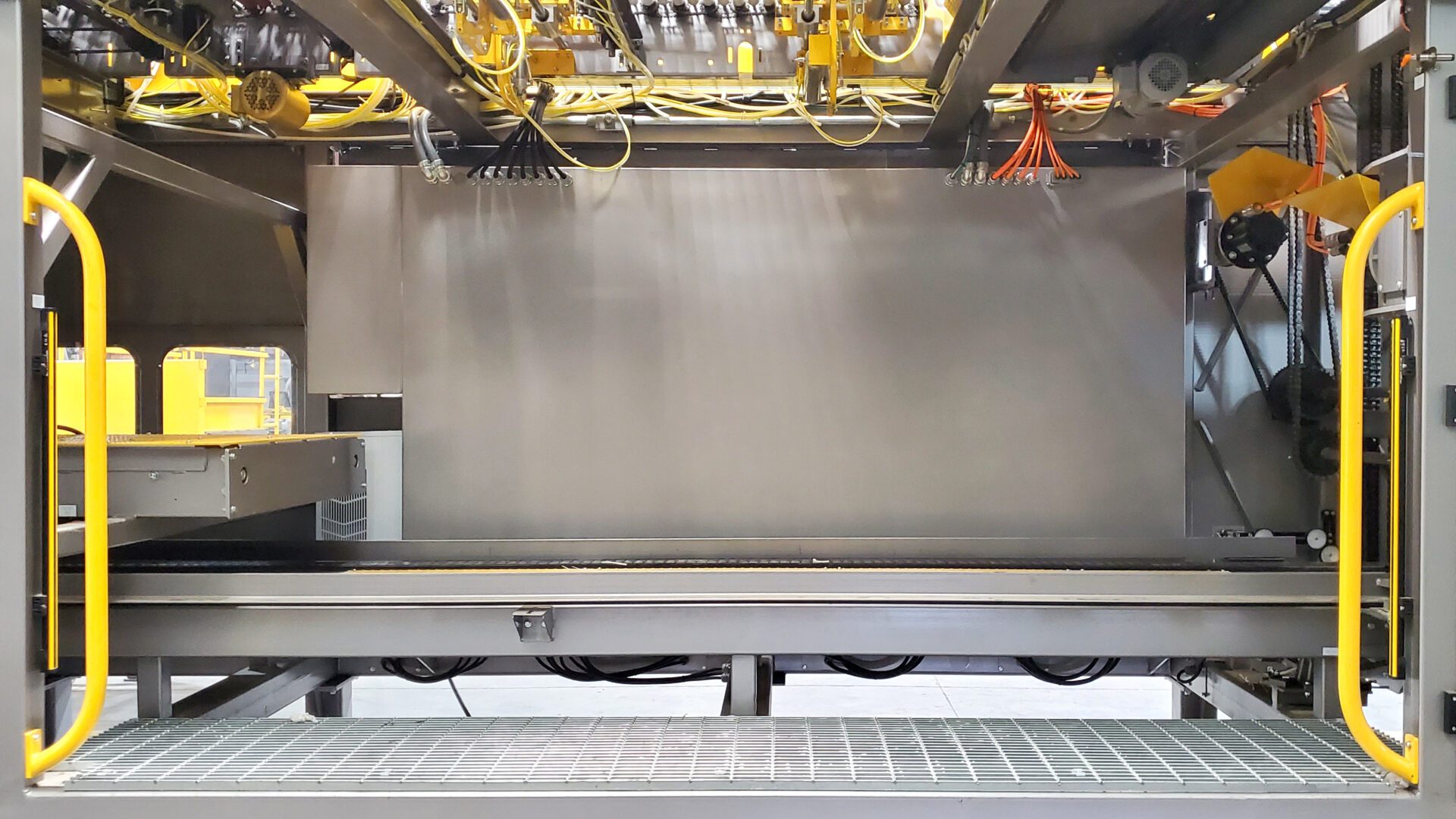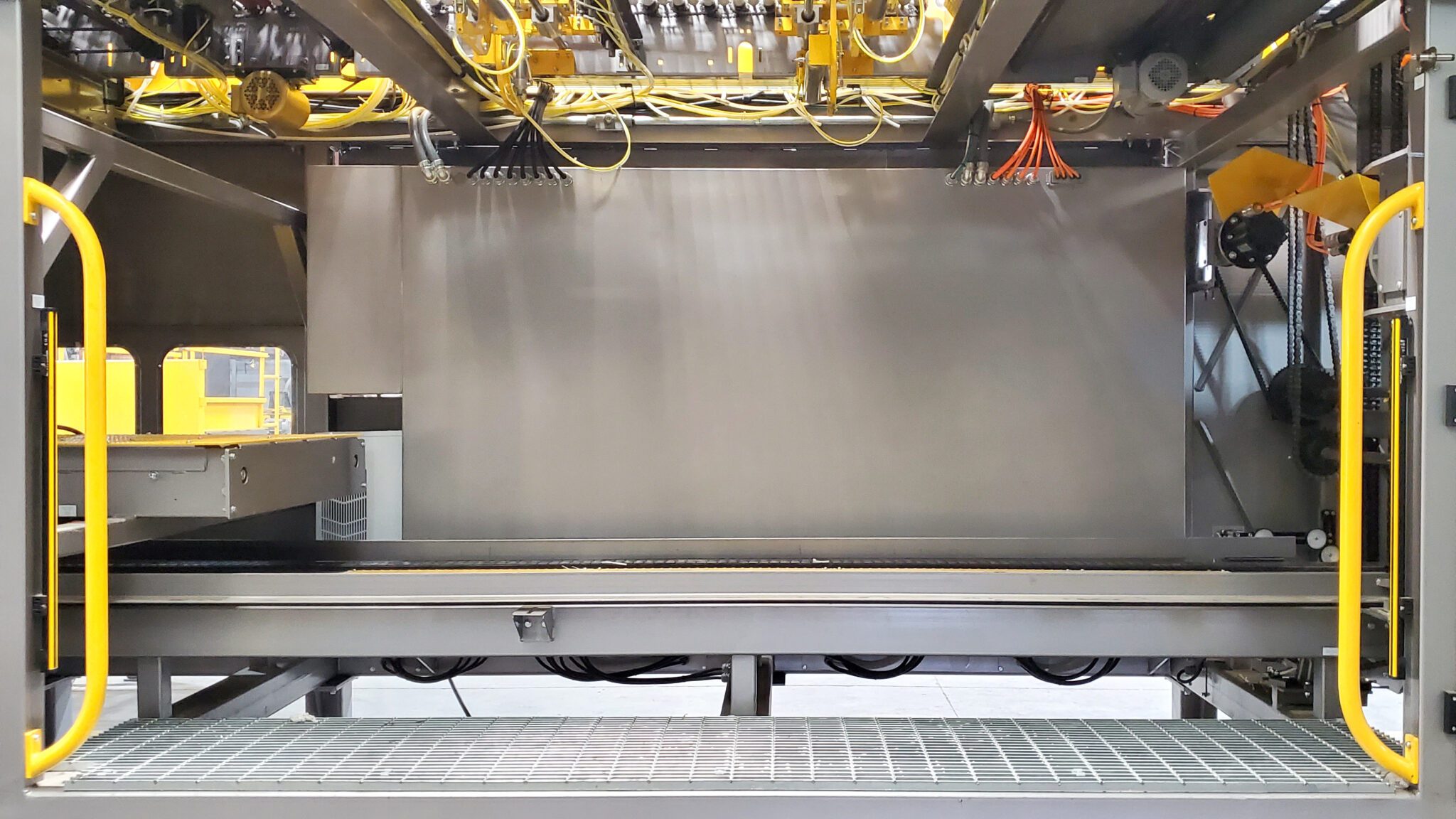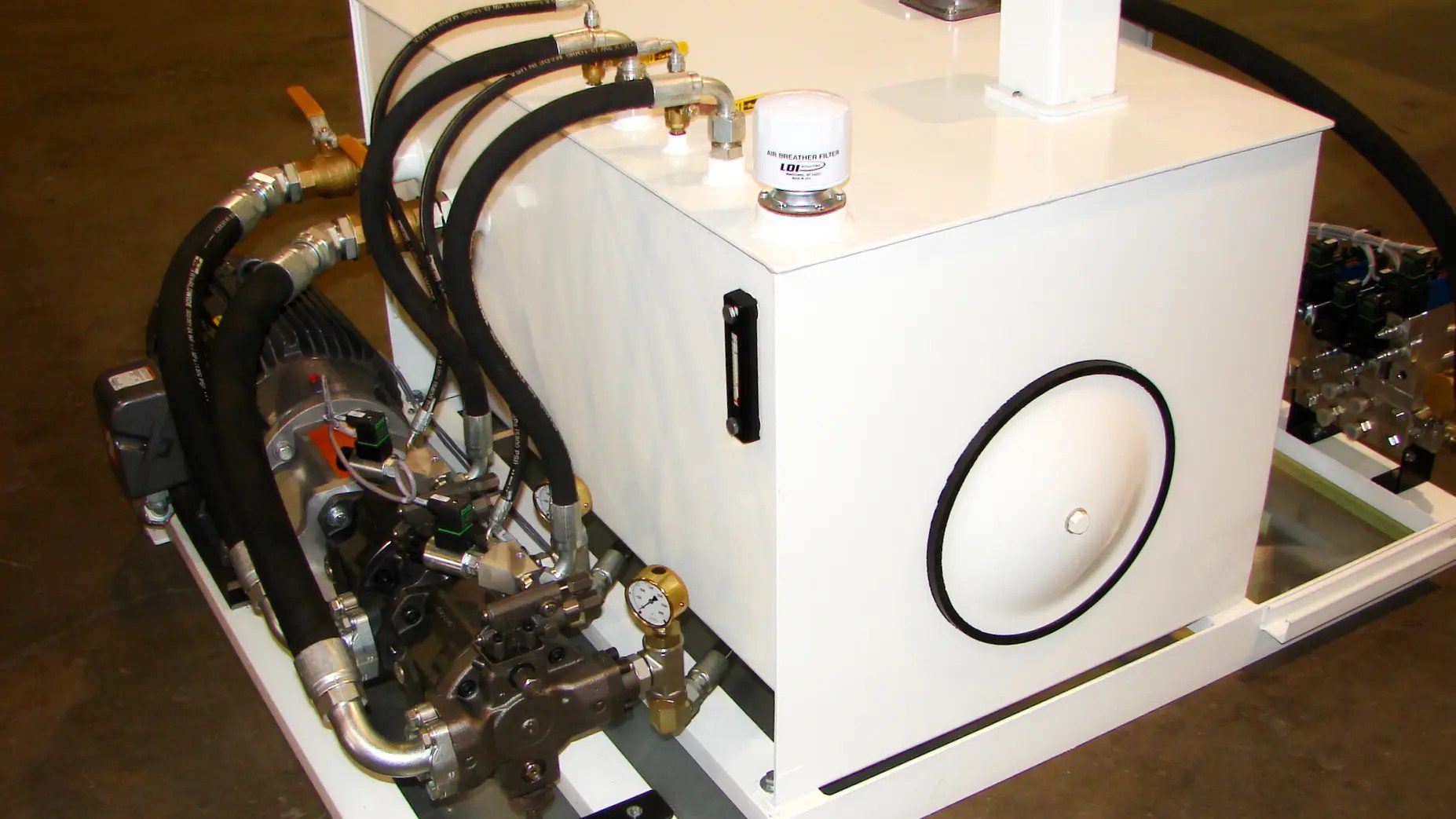 T-TEK removes the existing hydraulic tank, hoses, and actuators from the machine in place and upgrades to our T-TEK Hydraulic System. This can be done over a long weekend.
T-TEK has upgraded a variety of manufacturer's depalletizers in the field. Modifications to the sweep system, hoist, processor, or matt can all be done in the plant.